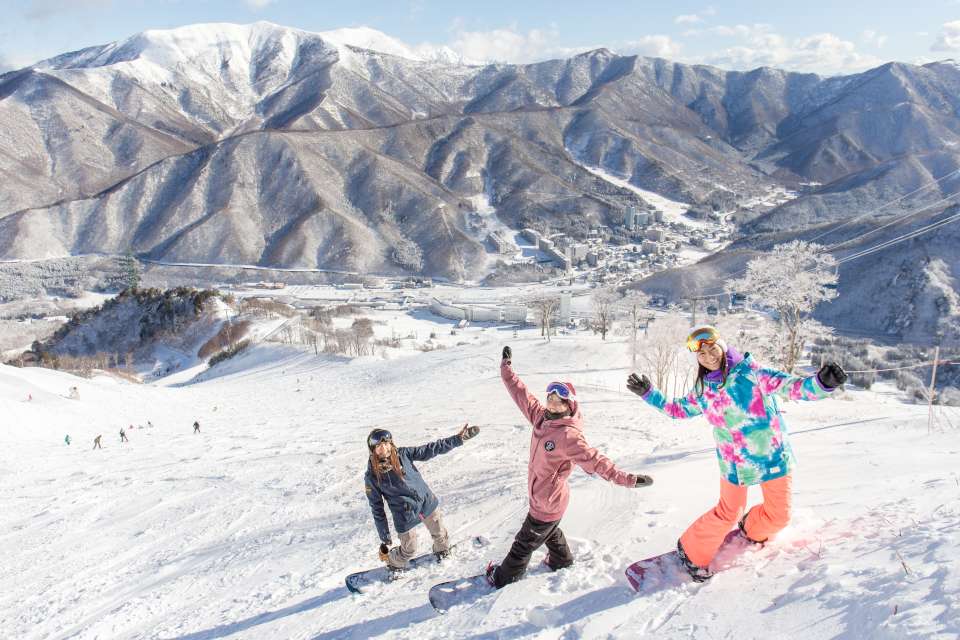 Information about Yuzawa
Yuzawa Information: Located in Niigata Prefecture, Yuzawa is renowned as one of the largest and most easily reachable ski areas from Tokyo. You can reach the slopes from Tokyo Station in under two hours. Yuzawa is celebrated for its deep powder snow and an extended ski season, with some resorts welcoming visitors from mid-November to late May.
The region experiences significant snowfall, which continues to captivate visitors year after year. In fact, some of the villages and hamlets nestled in the mountains surrounding Yuzawa have a remarkable history of receiving among the highest levels of snowfall in habituated areas worldwide. Consequently, the abundance of snow and numerous mountains have created a vibrant winter sports scene, with approximately twenty independent ski resorts in and around Yuzawa.
The area boasts over a dozen ski resorts, ranging in size from small to large, and while some are situated near the town center, others are more secluded. However, all of them are accessible via public transportation.
Yuzawa is also famous for its rejuvenating hot springs, with baths available at ski resorts, hotels, public bathhouses, and even the Shinkansen stations. You can check out the hot springs in between your exhilarating ski adventures!
Information about Naeba
Naeba Information: Located on the border of Niigata and Gunma prefectures, Naeba is a highly sought-after snow destination, easily accessible via a 2.5-hour journey from Tokyo Station. With a rich history and reputation, Naeba is renowned as one of Japan's premier ski areas. It features the 'Dragondola, Japan's longest gondola lift spanning 5,481 meters. Naeba and Kagura combine to form 'Mt. Naeba,' allowing visitors the convenience of a joint lift ticket for access to both areas. The area is known for hosting prestigious events like the FIS Alpen Ski World Cup and national ski competitions, attracting winter enthusiasts seeking thrilling experiences. Non-skiers can also enjoy activities like snowmobiling and snowshoeing in Naeba's winter wonderland.
A highlight among the renowned courses at Naeba Ski Resort is the 'World Cup Mogul Burn'. This exhilarating course, which hosted the 2012 FIS Freestyle Skiing World Cup in the Yuzawa Naeba tournament, spans 222 meters in length. With a thrilling maximum incline of 30 degrees and an abundance of bumps, it offers an exciting challenge for skiers seeking an adrenaline-pumping experience.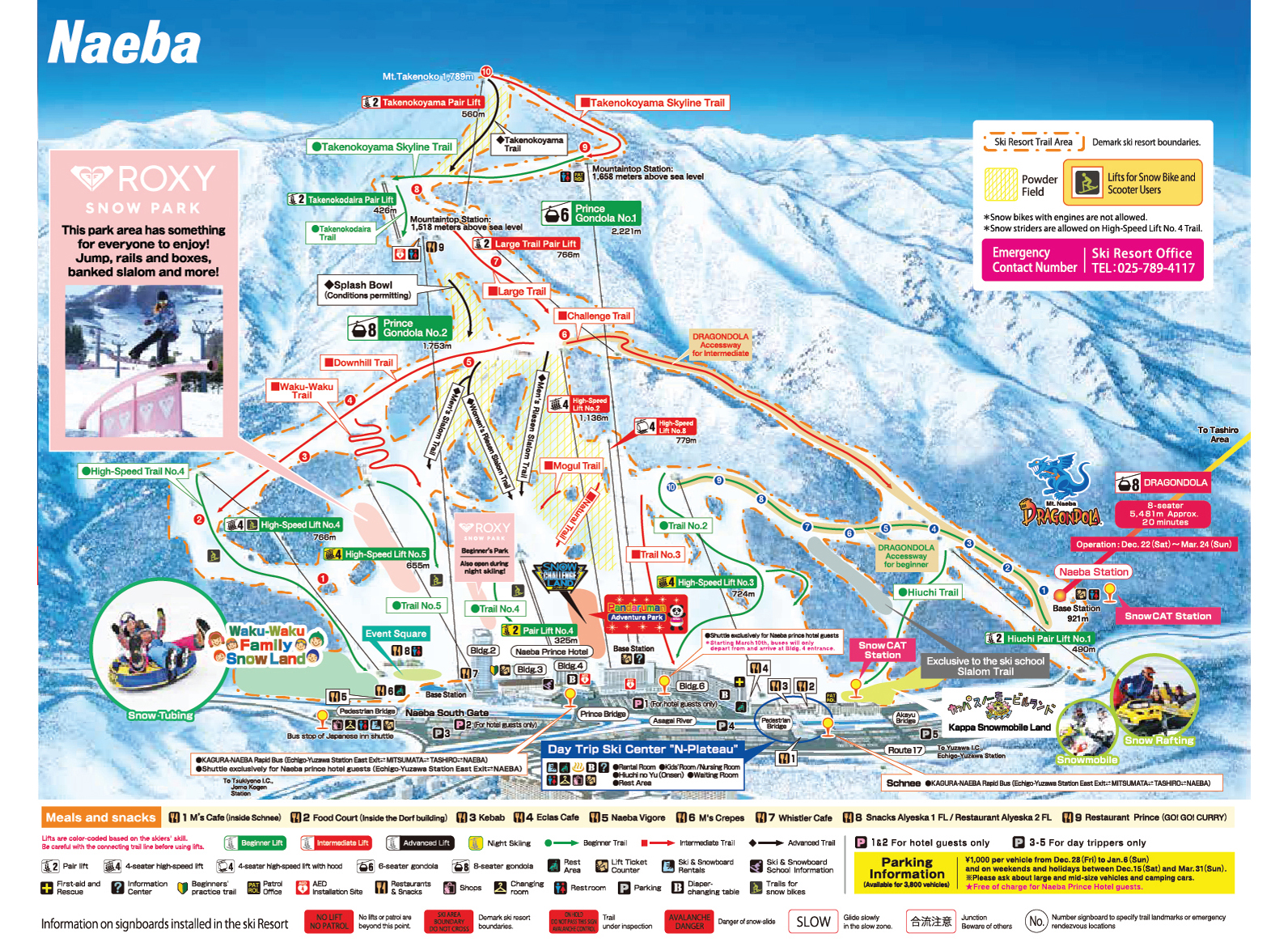 First time visit:
Here is a thing to know about Yuzawa Information.
Whether you're a complete novice or new to skiing, you can feel confident knowing that our instructors are well-versed in working with beginners. The Snow Country Region offers designated areas specifically designed to cater to beginners, ensuring a safe and enjoyable experience for those starting their skiing journey.
Skiing or Snowboarding:
Both skiing and snowboarding provide fantastic fun on the slopes. If you have a particular interest in one over the other, we recommend trying that first. Snowboarding typically involves a few falls as you learn to balance. However, once you grasp the technique, progress comes quickly, and you'll find yourself confidently cruising down the slopes. Skiing generally involves fewer falls and more time on flatter slopes to focus on stopping and turning.
Equipment – What to Wear:
For your comfort and safety, we recommend wearing snow pants and a jacket. Don't forget to bring a hat or helmet. Gloves are essential, while thick socks are not recommended. Thin socks that reach the top of your boots or calves will suffice.
Equipment – Skiing:
Ski boots are made of hard plastic, providing excellent support for your foot and ankle, although they may be less comfortable to walk in. Skis are typically selected to reach around the middle of your face and feature bindings designed to release your foot in case of a fall. Poles, which aid in balance and maneuvering on flat terrain, are sometimes omitted for beginners, including children.
Equipment – Snowboarding:
Snowboarding boots are softer and more comfortable than ski boots, ensuring a pleasant experience. The snowboard itself is usually chosen to reach your chin in height.

Tags: Yuzawa Information, Naeba Information, Ski Equipmane, Snowboard Equipment