Nighttime fireworks that light up the slopes
Naeba is known for its nighttime skiing, and especially for its nighttime fireworks!
Mt. Naeba is famous as one of the major resorts in Japan. You can enjoy a vast ski area on the scale of European resorts with restaurant to suit your mood, hot springs, shopping, indoor Children's ski area,  and many other attractions, Naeba Prince Hotel, directly linked to the ski slopes, is an large amusement hotel that anyone can enjoy.
The ski slope

at Naeba Ski Resort are a winter classic. Please enjoy the colorful in the night sky above the white ski slopes to your heart's content, as they are a little different from during the summer. Seeing the fireworks over the snow is a one-of-a-kind experience. The contrast between the bright lights scattered across the night sky and the plains of silvery white will be something you'll never forget.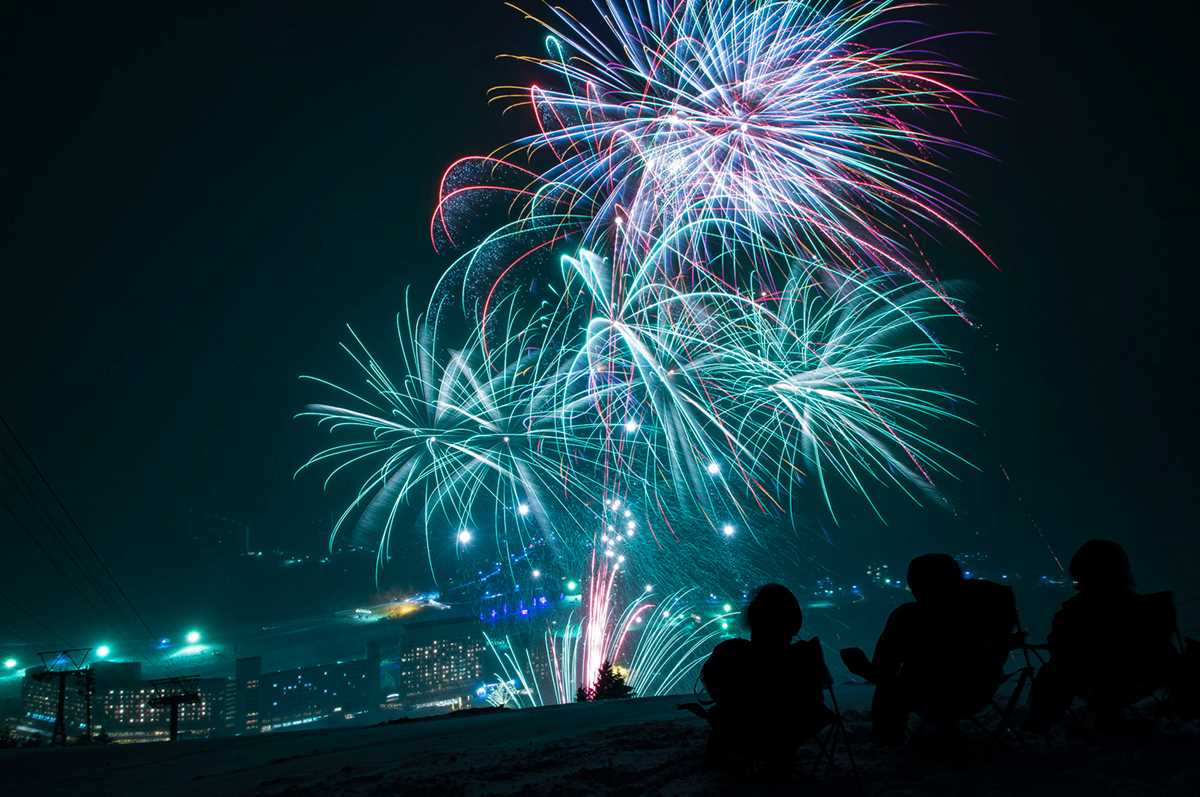 With the SnowCat night tour you can access the best place to enjoy the fantastic show that colors the clear night sky with fireworks, from the slopes above the launching spot with the stars spread out in the sky.
This season, there are expected to be about 50 nighttime firework shows at Naeba Ski Resort.